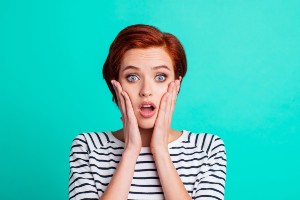 Bankruptcy isn't the right choice for everyone. Depending on your unique financial situation, you may be able to find other options that better suit your needs. But what if you file and later wish you hadn't? What can you do if you have bankruptcy regret?
Before deciding to file for bankruptcy, it's important to understand all of your options.
You should also consider how bankruptcy will impact your future finances and credit rating.
If you're struggling with debt, there are many resources available to help you get back on track. You may be able to negotiate with your creditors, or set up a payment plan that works for both sides.
Unfortunately, some people fail to realize they have other options. Maybe a relative pressured them or they signed on with an aggressive bankruptcy attorney. They might not know where to go to learn more about dealing with debt. If this happened to you, but now you'd like to take back your decision to file, is this possible?
If you regret filing for bankruptcy, there are a few things you can do.
Rescind Your Petition
First, you can try to rescind your bankruptcy petition.
Rescinding a bankruptcy petition is a serious decision. Do not make it lightly. When a person rescinds their bankruptcy, they are essentially giving up the protection that bankruptcy offers. This means that their creditors will once again be able to pursue them for payment and they will no longer have the ability to reorganize their finances.
This is only possible if you filed for Chapter 7 bankruptcy and did not receive a discharge. To rescind your petition, you must file a motion with the court and show that you have changed your mind about pursuing bankruptcy and have the financial means to repay your debts.
Negotiate with Creditors
If you cannot rescind your bankruptcy petition, you can try to negotiate with your creditors.
This is often possible if you filed for Chapter 13 bankruptcy and are still in the repayment period. You can contact your creditors and explain your situation. Many creditors are willing to work with debtors who regret filing for bankruptcy and are willing to repay their debts.
If you have already received a discharge in your bankruptcy case, you cannot undo the discharge. However, you can still try to negotiate with your creditors. Many creditors are willing to work with debtors who have received a discharge in their bankruptcy case if they are willing to repay their debts.
Remember, even if a debt was discharged in bankruptcy, you still have the option of paying it.
You just aren't legally obligated to do so.
You also have the option of negotiating with creditors regarding debts that weren't discharged. Not all debts are eligible for discharge in bankruptcy.
Reversing or changing a bankruptcy once the process has begun can be challenging, but it might be possible. The best thing you can do is speak to an experienced attorney about your situation to determine what your options are and if you can make changes to your case's status.
To learn more, contact the Law Offices of Robert M. Geller at 813-254-5696 to schedule a free consultation.