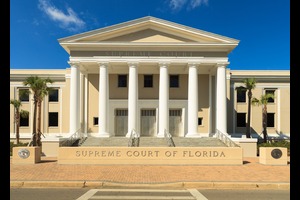 If you are considering filing for bankruptcy, one of the biggest questions you may have is whether or not you will need to appear in court. The answer, in most cases, is no. While there are some instances where it may be necessary to go to court, in many cases the entire process occurs without ever having to step foot inside a courtroom.
Bankruptcy Process Overview
The bankruptcy process begins when a debtor files a petition with their local bankruptcy court. This petition includes details about the debtor's assets, liabilities, income, and expenses.
Once you file the petition, an automatic stay goes into effect which prevents creditors from taking any further action against the debtor.
The next step of the process is for creditors to file claims against the debtor with the court. The court then reviews those claims and determines if they are valid or not. During this time, debtors may also be required to attend meetings with creditors and/or trustees appointed by the court. The purpose of these meetings is for debtors and creditors alike to exchange information and negotiate repayment plans or other arrangements as applicable.
Do You Need To Go To Court?
In most cases, debtors do not need to go to court during bankruptcy proceedings unless they wish to dispute a claim that has been made against them by a creditor or dispute a decision made by their trustee.
However, even if this is the case, it's important to note that debtors are not required by law to attend such hearings. Instead, they can opt for their attorney or other representatives on their behalf so long as they have signed authorization granting power of attorney status.
Furthermore, in some jurisdictions, debtors may even submit requests for hearing waivers. This allows them to bypass appearing before a judge altogether.
For most people considering filing for bankruptcy protection, attending court isn't necessary.  Or at least this is the case unless disputes need resolution through legal means (e.g., disputing incorrect claims).
Bankruptcy proceedings involve paperwork-heavy processes that you usually complete without ever having to set foot inside a courtroom. Remember, though, not every case is the same. This is why it's still good practice to consult with an experienced attorney who can guide you through every step of the way just in case any issues arise along the way.
No matter your situation, it's essential that you understand the process. You need to know the required steps to ensure your filing is successful. It's also important to remember that filing for bankruptcy may not be the only option available to you. Make sure you're informed about all of your options before making a decision.
An experienced legal professional can help guide you through this process. This way you'll make an informed decision about the best course of action for your situation.
For more information, contact the Law Offices of Robert M. Geller at 813-254-5696 to schedule a free consultation with an experienced attorney.