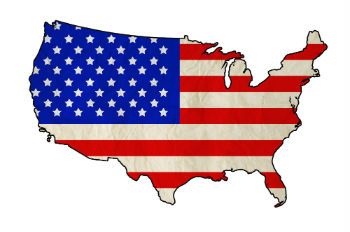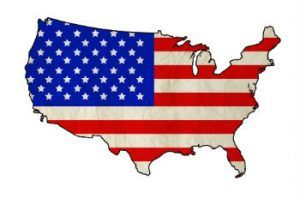 America is filled with people who have debt, but America also offers more resources to deal with debt than many other countries. This is great news for anyone who has accumulated debt at any point during their time living in the United States.
There are plenty of ways someone who is not a citizen can accumulate debt, so don't assume you need to apply for credit to get into a desperate financial situation. Let's say you came to the USA to attend college or you were involved in an accident while you were here and damaged property. Or maybe you had a health emergency and you're unable to pay your medical bills.
What are your options as a non-citizen when it comes to dealing with unpaid debt?
How Long Do You Plan to Remain in the United States?
If you're here for just a short time and you're leaving the country without ever getting citizenship, chances are little will be done to recover the debts you owe unless they are massive. If it's going to cost lenders more to pursue you outside of the country than the value of your debt they aren't going to bother finding you to collect. Not to mention the country to which you return needs to be cooperative with the United States, so legally, your lenders might not even have the option of collecting. This isn't to encourage temporary residents of the country to accumulate debt and skip out on it, it's just a fact of the law: there's only so much that can be done if you leave the country with debt.
If you plan to stay and your goal for coming here was to get a job and possibly become a citizen in the future, you'll want to take responsibility for the debt you've incurred. This is especially true if you've already accumulated assets during your time here. As a non-citizen, you are able to file for bankruptcy because there is no citizenship requirement.
According to Section 109(a) of the US Bankruptcy Code, the only perquisite you have for filing for bankruptcy in the United States is residing, owning a home, or owning a place of business within the country.
For more information about the requirements to file for bankruptcy in the United States, visit the United States Bankruptcy Court website.
Understand How Bankruptcy Affects Your Citizenship Status
It should be noted that filing for bankruptcy before achieving citizenship can affect your immigration status. You should never file for bankruptcy without first speaking to an immigration attorney. He or she can help you determine the best option for you and if appropriate, refer you to a bankruptcy attorney to help you move forward with the filing process.
You're in a difficult position: you want to take responsibility for the debt you've incurred, possibly through no fault of your own, but you also need to protect your status as a future citizen. It's important you understand all of your options and the consequences they bring before you file, so make sure you speak to an expert before doing anything.
If you'd like to learn more about bankruptcy or you've been advised by an immigration lawyer to go ahead and file, we can help ensure the process goes smoothly. Bankruptcy can be complicated and you need to be sure everything is handled properly so you don't create a situation worse than the one you're already in.
For more information or to schedule a free consultation, contact the Law Offices of Robert M. Geller at 813.254.5696.