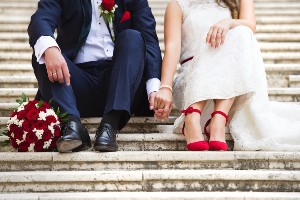 Budgeting mistakes are common, especially when you're young. Not all newlyweds are young adults, but many first-time marriages do involve people in their 20s.
It's common for newly married young adults to lack a nest and struggle to make ends meet. Learning to manage money takes time. This is why so many newlywed couples fall prey to common budgeting mistakes.
Not Creating a Budget
Many make the mistake of not even creating a budget. Another common mistake is not tracking their spending. This makes it difficult to stick to the budget and can lead to overspending.
Not Saving for Emergencies
Still another mistake is not saving for emergencies. Life is full of surprises, so having a rainy day fund can help you avoid financial problems if something unexpected happens.
No one likes to think about bankruptcy, but it's a very real possibility for many young adults. The risks of filing for bankruptcy are especially high for young adults, who may not have the financial resources or knowledge to make sound decisions about their finances.
There are a few key things to keep in mind if you're considering bankruptcy.
For example, it's important to speak with a qualified bankruptcy attorney who can help you understand the risks and benefits of filing for bankruptcy. You will also need to consider your income and assets, as well as any debts that you have, including student loans or credit card debt.
Ultimately, whether or not bankruptcy is right for you will depend on your circumstances and financial goals. However, it's crucial to think carefully about your options and make decisions that are in your best interest. Otherwise, you could find yourself in a worse financial position than you were in before you filed for bankruptcy.
If you're facing financial hardship and are considering bankruptcy, it's important to seek advice from a qualified attorney who can help you understand your options and make the best decision for your future.
Budgeting Tips for Newlyweds
One of the biggest financial challenges young couples face is learning how to budget their money. It can be difficult to know where to start, but some basic steps can help.
First, sit down together and figure out what your monthly income is. Then, list all of your regular expenses, such as rent or mortgage payments, utilities, food, transportation, etc. Once you know how much money is coming in and going out each month, you can start to figure out where you can cut back or save money.
If you're not sure where to start, try looking at your eating habits. Are there any areas where you could cook at home more often instead of ordering takeout or going out to eat?
Also, try reducing your entertainment expenses by skipping the movies and opting for free activities like hiking or visiting local attractions.
Another thing to keep in mind is that while it's important to be frugal in certain areas, you don't want to cut back so much that it impacts your quality of life. So be sure to make room in your budget for things like socializing with friends, getting a massage now and then, or taking a vacation together.
Check out this information from Nerd Wallet for more information on budgeting for newlyweds.
At the end of the day, learning how to budget is all about finding a balance between saving money and enjoying your life. With these tips in mind, you can take control of your finances and start building a solid financial future together.
To learn more, contact the Law Offices of Robert M. Geller at 813-254-5696 to schedule a free consultation.