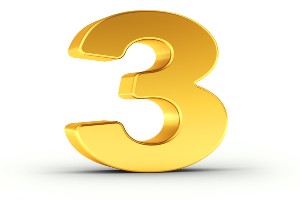 Bankruptcy is a great way to improve your financial situation. It's not right for everyone though. And it means big changes in your life.
But can you keep your home if you file for bankruptcy?
Your home is likely your most important asset. It's understandable why you'd be concerned about how filing for bankruptcy could affect your home and your ability to continue living in your home.
What do homeowners need to know about filing for bankruptcy?
You Can Likely Keep Your Home If You File for Bankruptcy
It's the number one question bankruptcy lawyers get from homeowners.
"Can I keep my home if I file for bankruptcy?"
In many cases, the answer is yes, absolutely. It all depends on the chapter bankruptcy you choose and what you do to protect your home when you file.
An attorney can help you get the highest level of protection for your home and other assets.
Bankruptcy Damages Your Credit Score
One of the main reasons people postpone or avoid bankruptcy is because they know it damages their credit score.
Unfortunately, not filing for bankruptcy does very little to help your credit score long-term.
Essentially, your credit will initially take a hit when you file. But from there, you can build back your credit score. Many lenders even see bankruptcy as a way for a consumer to finally take control of their situation.
This isn't to say that if you're having trouble making ends meet you should automatically rush out and file. But it does mean if you've been struggling for some and your credit is on a downward trajectory, bankruptcy is something you need to consider.
Bankruptcy Might Not Be Your Only Option
Many people are surprised to learn that bankruptcy isn't their only option to help them save their homes or avoid other drastic collection measures.
If you're struggling to keep up with payments, lowering your interest rate or adjusting the terms of your loan in another way might be the answer. In some cases, if you act fast enough, you won't need to take drastic measures to correct your financial situation. This is especially true if you're struggling due to temporary circumstances, like a job loss.
Can You Keep Your Home If You File for Bankruptcy?
Any experienced bankruptcy attorney will tell you that many people think bankruptcy is the end – that their financial lives are ruined and nothing will ever be the same.
Bankruptcy is drastic and powerful. However, it's more of a beginning than an end.
Even if you file, there's a good chance you'll retain ownership of your home. However, your best bet for achieving this outcome is working with an experienced bankruptcy attorney.
For more information or to schedule a consultation, call the Law Offices of Robert M. Geller at 813-254-5696.