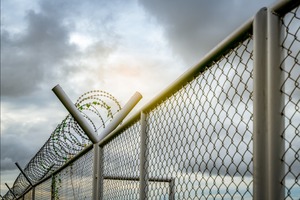 Bankruptcy is a difficult decision. However, it can be necessary if you are struggling with debt. This is true whether you need to file once or multiple times. Unfortunately, there is a common misconception that declaring bankruptcy more than once comes with serious legal consequences. Some people believe you can go to jail for filing for bankruptcy.
Is this true?
Can you go to jail for filing bankruptcy multiple times?
The Short Answer Is No
The short answer is no, you cannot go to jail for filing bankruptcy more than once.
Declaring bankruptcy does not carry any criminal charges or punishments, no matter how many times you do it. It is simply a way to discharge your debts and work through your financial struggles.
The Longer Answer is There Are Some Exceptions
Although going to jail as a consequence of filing bankruptcy is highly unlikely, some exceptions should be taken into consideration.
First and foremost, if you commit fraud during the process of filing bankruptcy (for example, by hiding assets or lying on documents) then the court could pursue criminal charges in addition to any civil penalties they may impose due to fraudulent activity.
Examples of bankruptcy fraud include:
Filing Multiple Bankruptcies under Certain Circumstances
You can file for bankruptcy more than once. However, there are restrictions. The court also looks at whether you are taking advantage of the rights you have under bankruptcy.
Although it may be possible to file for bankruptcy more than once, it typically requires special circumstances. There are also time restrictions. You'll need to wait a certain amount of time to file again based on the types of bankruptcies you're considering.
Concealing Assets
Another type of bankruptcy fraud is concealing assets from the court. Debtors who are considering filing for bankruptcy must disclose all of their assets to the court so that they can be used to pay off outstanding debts.
However, if a debtor attempts to hide certain assets to keep them out of reach from creditors or the court, they could be charged with concealing assets and face criminal penalties as a result.
Making False Statements
Finally, making false statements during a bankruptcy proceeding can also constitute fraud. This includes lying about income levels or other financial information to gain an unfair advantage over creditors or avoid paying debts owed. Making any false statement under oath during a bankruptcy proceeding could result in criminal charges.
Keep in mind, you can face criminal accusations of fraud even if you do not intend to do anything wrong. Even a mistake on your bankruptcy paperwork could result in your case being dismissed and accusations of criminal wrongdoing. This is one of the reasons it's so important to work with an experienced bankruptcy attorney.
If you are considering filing for personal bankruptcy and have concerns about potential legal ramifications down the road then it's important that you speak with an experienced attorney who can explain all of your options and provide guidance throughout the entire process.
With thoughtful planning and clear communication between yourself and your lawyer, you can rest assured knowing that declaring personal bankruptcy does not come with any criminal penalties in most circumstances.
For more information, contact the Law Offices of Robert M. Geller at 813-254-5696 to schedule a free consultation with an experienced attorney.