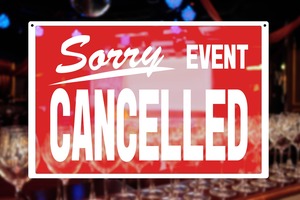 Bankruptcy is an option that can save individuals and businesses from financial ruin. However, the process can be a long and challenging one. Some people ultimately regret their decision to file for bankruptcy. Can you cancel a bankruptcy once you've filed if you change your mind?
If you're one of the many individuals who have filed for bankruptcy and are now considering canceling it, you're not alone. The good news is that it can be done, but the decision shouldn't be taken lightly. This blog post aims to provide you with a comprehensive guide on canceling bankruptcy.
If you want to cancel your bankruptcy, the first step is to consult your bankruptcy attorney. It would be best if you did not attempt to cancel the bankruptcy alone as legal processes can be complicated. Your attorney will help you weigh the pros and cons of canceling bankruptcy and give you advice on the best course of action for your circumstances.
Motion to Dismiss
If you decide to cancel your bankruptcy, you must file a motion to dismiss with the court. A motion to dismiss is a legal document that you file with the bankruptcy court, and it formally requests the court to cancel your bankruptcy. The motion should be filed with the same court where you initially filed your bankruptcy. You must wait for the court to accept your motion, and once it does, your bankruptcy case will be closed.
It is crucial to keep in mind that canceling a bankruptcy can have consequences. Some people cancel a bankruptcy because they have changed their minds, while others do so because of a significant financial change. No matter your reasons why, carefully consider the impact that it will have on your finances, future credit, and overall financial stability.
It is also vital to know that canceling a bankruptcy may not bring your financial obligations back to where they were before you filed your bankruptcy. Any debts that were eliminated or discharged in bankruptcy, such as credit card debt, medical bills, or personal loans, will be reinstated if you cancel your bankruptcy. You will have to repay these debts.
Work with an Attorney Whether You Cancel or Not
Canceling bankruptcy is not an easy decision to make. Consulting your bankruptcy attorney is vital in such a situation. This isn't a decision you want to make uninformed.
You must keep in mind the potential consequences if you choose to cancel. Before doing so, weigh the pros and cons. Consider its impact on your finances and future credit.
Finally, note that any debts that have already been eliminated or discharged may be reinstated. This means you may have to repay them.
For more information, contact the Law Offices of Robert M. Geller at 813-254-5696 to schedule a free consultation with an experienced attorney.