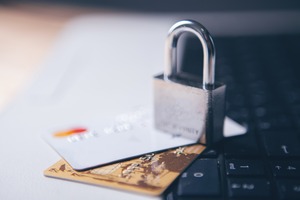 Debt can be a heavy burden. For some, it becomes overwhelming. This is true for both secured and unsecured debts.
Secured debt is one type of debt that comes with unique challenges. This type of debt is typically backed by collateral or an asset, such as a car or home. If you can't make your payments, you risk losing that asset.
For many people struggling with debt, the idea of losing their home or car can be terrifying. However, there are options for those who want to discharge their secured debts.
What do you need to know about discharging secured debt?
Dischargeable vs. Non-Dischargeable Debt
First, it's important to understand that secured debt can generally be discharged. However, it's not handled exactly the same as unsecured debt.
The problem with secured debt is that if you do not pay it, even if you file for bankruptcy, the creditor can recover the associated asset. This is why it's so important to work with a bankruptcy attorney. An experienced professional understands bankruptcy laws and gives you the best chance of protecting your assets.
Bankruptcy Options
There are different types of bankruptcy, but both offer the option of discharging certain types of debt.
Chapter 7 bankruptcy helps discharge your debts. However, in some cases, you might need to surrender the asset to receive the discharge. If you're unwilling or unable to do so, Chapter 13 bankruptcy might be a better option.
Chapter 13 bankruptcy enables you to keep your property and make payments through a repayment plan. Through this plan, you can pay off your secured debts over a three to five-year period. In the end, you might pay less than what you originally owed, while in other cases you eventually pay the original total. At the end of the repayment plan, unsecured debt is discharged, secured debt is up-to-date, and your protected assets remain yours.
In either case, it's best to work with a bankruptcy attorney who understands how best to protect your assets. They can explain your options and help you make the best decision based on your circumstances.
Debt Settlement
Another option for discharging debt is through a debt settlement. Debt settlement allows you to negotiate with your creditors and reduce your debts. You can either negotiate lower interest rates or settle your debts for a lower amount.
Debt settlement can help you pay off your secured debts and avoid bankruptcy. However, this option is not a good choice for those struggling financially and unable to make their current payments.
Some Creditors Offer Flexibility
Lastly, you can try talking directly with your creditor. Sometimes you can work out a new payment plan that will help reduce your payments and keep your collateral. Your creditor might also be willing to reduce your interest rates on your loan.
If you are struggling with secured debt, there are options available to help you. Deciding on the best approach depends on your unique financial situation, the amount of your loans, and your ability to make payments. However, with the right guidance and support, you can regain control of your finances and start your journey toward financial freedom.
Remember, you don't have to face your financial struggles alone. Seek help from professionals and learn all you can to help you better manage debt. For more information about dischargeable and non-dischargeable debts, contact the Law Offices of Robert M. Geller at 813-254-5696 to schedule a free consultation.