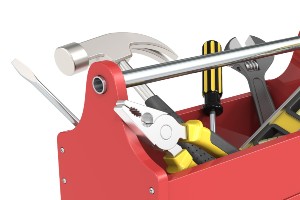 Wondering how to improve credit after bankruptcy? Here's what you need to know.
Bankruptcy can be a fresh start for your finances, but it doesn't come without its own challenges. One of those challenges is rebuilding your credit score. A bankruptcy will stay on your credit report for seven to 10 years. It makes difficult to qualify for new loans or lines of credit.
But just because you've filed for bankruptcy, doesn't mean you're doomed to a life of bad credit. There are steps you can take to improve your credit score after bankruptcy.
Understand How Bankruptcy Affects Your Credit Score
Bankruptcy can have a major impact on your credit score. In fact, it can stay on your credit report for up to 10 years, making it difficult to get approved for new lines of credit or loans.
While bankruptcy will definitely hurt your credit score, there are some things you can do to start rebuilding your credit once the bankruptcy is discharged. The most important is keeping up with payments due and bill during and after bankruptcy. Don't overextend yourself and make careful decisions about your credit and financial health.
Get a Secured Credit Card or Loan
When you are trying to improve your credit score, one of the best things you can do is get a secured credit card.
A secured credit card is a type of credit card that is backed by a security deposit. This means that if you default on your payments, the credit card company can recoup their losses by taking the money out of your security deposit.
There are a few different benefits that come along with getting a secured credit card.
First of all, it can help you to improve your credit score. If you use your credit card responsibly and make your payments on time, then you will see your credit score start to improve. This can be a great way to get back on track after you have had some financial difficulties.
Another benefit of a secured credit card is that it can help you to build up your credit history. If you have no credit history, or if you have a very limited credit history, then a secured credit card can be a great way to get started. You'll boost your credit by using your credit card and making your payments on time. This can be very helpful when you are trying to get a loan or a mortgage in the future.
Finally, a secured credit card can help you to establish some financial discipline. When you have a security deposit backing up your credit card, you will be less likely to spend more money than you can afford. This can help you to avoid getting into debt and can help you to stay on top of your finances.
Ask About Our Credit Improvement Program
Our 720CreditScore program helps you follow simple steps to increase your credit score to 720 in about eighteen months—even if you have been through bankruptcy, foreclosure, or repossession. You can learn more about this free credit improvement program here.
A successful bankruptcy is about more than getting your debt discharged. It's also about rebuilding your credit score and creating a brighter financial future. We can help you with that. To learn more, contact the Law Offices of Robert M. Geller at 813-254-5696 to schedule a free consultation.