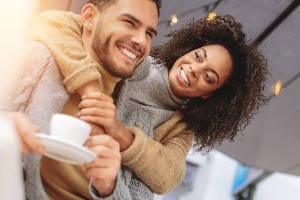 Marriage and money problems go hand in hand. Financial problems cause everything from minor squabbles to full-blown marriage-ending fights within a marriage.
Avoiding money problems in your marriage, or resolving them when they arise, are two of the most important things couples can do to improve their marriage health.
Some couples find that bankruptcy can actually improve the health of their marriage. While it may seem counterintuitive, the financial stress and strains that often accompany a bankruptcy can actually bring couples closer together.
If you're facing difficult financial times, here's how bankruptcy could help your marriage:
You'll be forced to communicate more openly about money.
When you're dealing with a financial crisis, it's important to be open and honest about your finances. This will help you find creative solutions and work together to manage the situation.
You'll have more time for each other.
Since bankruptcy can take months (or even years) to complete, it may mean that you'll have more time to spend with your spouse. This can be a great opportunity to reconnect and focus on your relationship.
Filing for bankruptcy might not be your first idea of a fun activity to do together, but working toward a common goal and overcoming a challenge helps you grow your relationship.
You'll learn to budget better as a team.
One of the most important aspects of successfully managing your finances is learning to budget effectively. Bankruptcy can teach you and your spouse how to work together to create a budget that meets your needs and helps you stay out of debt.
You'll learn to be more patient with each other.
Dealing with a financial crisis can be stressful, but it can also teach you both patience and understanding. This can help improve your communication and problem-solving skills, both of which are important in any relationship.
Do any of these benefits resonate with you and your spouse? If so, bankruptcy may be a good option to improve the health of your marriage.
What Can You Do to Prevent Bankruptcy from Damaging Your Marriage?
Despite its benefits, bankruptcy can be a very difficult time for married couples.
Debt and money problems put a strain on your relationship. Luckily, with the right financial planning you can help save your marriage and prevent bankruptcy from causing further damage.
How do you avoid marriage and money problems when filing for bankruptcy?
Always be open and honest with your partner about money.
If you are suffering from financial issues, don't try to hide them. Instead, talk to your partner so they understand what kinds of problems you might be facing. Making a commitment to keep this kind of communication open can help keep the two of you on the same page, which can be crucial during a difficult time like bankruptcy.
Work on your communication skills.
If you and your partner are having trouble communicating about money, it's important to work on this skill. Money problems are often at the root of marital problems, so being able to communicate effectively about finances can be a huge help. There are many resources available to help you work on your communication skills, including therapists or marriage counselors.
Seek professional help.
When you are going through a difficult time like bankruptcy, it's important to get outside help. That could mean speaking with a financial planner who can provide you with advice on how to manage your money during this time and how to avoid similar problems in the future. It could also mean getting help from a therapist or counselor who can help you and your partner work through any relationship problems that might be caused by financial stress.
Make a budget.
One of the best ways to take control of your finances during bankruptcy is to create a budget. This will help you track your expenses and ensure that you are living within your means. You can use budgeting tools or websites to help you create and manage a budget, or you can ask for financial advice from family or friends who have been through bankruptcy themselves.
With the right planning, you and your partner are likely to be able to weather any storm that bankruptcy may bring. By staying open and honest, working on your communication skills, and creating a budget, you can help strengthen your relationship during this tough time.
If you want to avoid marriage and money problems and you think bankruptcy might help, you could be right. To learn more, contact the Law Offices of Robert M. Geller at 813-254-5696 to schedule a free consultation.