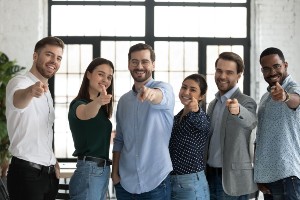 People struggling with the biggest financial mistakes often consider filing for bankruptcy. Bankruptcy can provide relief from overwhelming debt. However, it's important to understand what you're getting into before making any decisions.
Filing for bankruptcy is a tough decision. It's not something to be taken lightly. But if you find yourself in a situation where it's your best option, there are some things you can do to make the process as smooth as possible.
Here are five lessons learned from filing for bankruptcy:
1. Don't Be Afraid to Ask for Help
Filing for bankruptcy can be overwhelming. There's a lot of paperwork and legal jargon to wade through.
It's okay to reach out to friends and family for emotional support. You should also seek out a legal professional for guidance through the process. Nobody should go through the bankruptcy process alone.
2. Prepare to Make Sacrifices
Filing for bankruptcy means making some tough decisions. You may have to give up assets or agree to a repayment plan that requires you to follow a strict budget.
Keep in mind that the goal is to get your finances back on track so you can eventually rebuild your credit and improve your financial situation, even if it means temporary financial discomfort.
3. Know that Life Goes On
It's easy to get caught up in the negative aspects of bankruptcy – the financial stress, the impact on your credit score, and the stigma attached to it. But it's important to remember that life will go on after you file for bankruptcy. You'll still be able to provide for yourself and your family. With enough time and effort, you can improve your financial situation.
4. Understand that You Aren't Alone
There are millions of people who have gone through bankruptcy. You're not the first person to file, and you won't be the last. You're not alone in this, and there are plenty of resources available to help you through the process.
5. Learn from Your Past Biggest Financial Mistakes
Bankruptcy is not a pleasant experience, but it can be a learning opportunity.
Everyone makes mistakes. The biggest financial mistakes often lead to bankruptcy. Take the time to reflect on what led you to this point. Consider if there's anything you can do differently in the future to avoid getting into financial trouble again.
With proper planning and execution, you can successfully rebuild your life after bankruptcy.
Filing for bankruptcy is a difficult decision, but if it's the best option for you, there are some things you can do to make the process as smooth as possible. It's important to remember bankruptcy is not the end of the world. It's a fresh start that allows you to rebuild your life and credit score.
In the future, you might need to make changes to avoid having to file again. But the bankruptcy process is a great time to assess your situation and figure out how to make improvements. Nobody should be ashamed to file for bankruptcy, even if it was their mistakes that led them down that path.
Bankruptcy is not a quick fix, but with hard work and determination, you can come out on top! For more information or to schedule a consultation to discuss your situation with an experienced bankruptcy attorney, contact the Law Offices of Robert M. Geller at 813-254-5696.