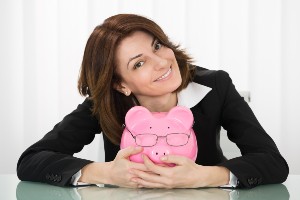 When you're considering bankruptcy, it can help to know what to expect. Understanding the bankruptcy tricks and tips available to you can put your mind at ease and make the experience much easier.
What are six surprising things you should know about bankruptcy?
1. You Don't Need a Lawyer
But you probably want one.
While having an attorney represent you during the process is typically recommended, you don't legally need a lawyer to file for bankruptcy.
However, with all of the steps – and forms to fill out – involved in the process, it can be helpful to have an attorney guide you through it. They also help you avoid mistakes that can derail your case.
2. You Might Not Have to Pay for Bankruptcy
It's true that you have to file a fee with the court to complete the process.
However, if you can't afford this fee, it might be possible to get it waived or delayed. If you're concerned about paying for bankruptcy, speak to your attorney about your situation.
3. Bankruptcy Automatically Stays Foreclosure Proceedings
This is one of the most coveted bankruptcy tricks and tips because it targets one of the biggest financial concerns.
If you're facing a foreclosure, then filing for bankruptcy can provide some much-needed relief. Your home will be protected by the court, meaning that your lender cannot move forward with selling it while the process of declaring bankruptcy is still in progress.
4. Bankruptcy Offers Protection for Other Property
If you're worried about losing certain assets during bankruptcy proceedings, then you may want to consider using a process called "reaffirming" your debts. This means that you agree to keep making payments on certain debts, even after you've filed for bankruptcy. In exchange, the lender agrees to not take the property in question.
5. You Have Bankruptcy Options
Just because you're filing for bankruptcy, doesn't mean that you have only one option when it comes to which kind of bankruptcy to declare. Depending on your financial situation, there may be several options available to you. Be sure to speak with your attorney about which type of bankruptcy would be best for you.
6. Bankruptcy Doesn't Carry the Stigma It Once Did
The number of Americans filing for bankruptcy has been on the rise in recent years. In fact, according to the American Bankruptcy Institute, more than 790,000 individuals filed for bankruptcy in 2016 – which is a nearly 9 percent increase from the year before.
So why is bankruptcy more accepted than it used to be?
There are a few possible reasons for this. One is that people are struggling more than they used to, and bankruptcy can offer them a fresh financial start. Another reason may be the availability of new debt relief programs offered by the government and financial institutions, which make it easier for those in debt to become financially stable again. Finally, it could be that people understand bankruptcy tricks and tips better than ever. They know it can help them more than hurt them.
Whatever the case, it's clear that bankruptcy is a much more common occurrence today than it was in the past. While this may be concerning to some, it also means there are lots of resources available to those who need help getting their finances back on track.
Bankruptcy can be a complicated and daunting process, but it doesn't have to be. Understanding your options and knowing the bankruptcy tricks and tips you can use can help make the process much less stressful.
To learn more, contact the Law Offices of Robert M. Geller at 813-254-5696 to schedule a free consultation.