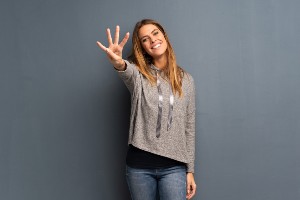 Filing for bankruptcy can be a daunting process, but there are many bankruptcy resources available to help you through it. Here are four of the best options you have for helping you learn more about and deal with bankruptcy.
The US Bankruptcy Court is a great resource for anyone considering filing for bankruptcy. The court's website includes a wealth of information on the bankruptcy process, including how to file, what happens after you file, and more.
The National Bankruptcy Forum is a nonprofit organization that provides information and resources on bankruptcy. The organization's website includes several helpful articles on topics such as understanding bankruptcy, choosing the right bankruptcy chapter, and more.
3. Your Bankruptcy Attorney
An experienced attorney understands which forms need to be filed and when they need to be submitted. This makes it easier to make sure that everything is completed correctly and on time.
A bankruptcy lawyer explains your options and helps you understand the best one for you. This will give you more confidence in your decisions and make it easier to move forward without worrying about whether or not you are making the right choices.
An attorney also helps you negotiate with creditors and make sure that your rights are protected. This is important because creditors may be aggressive and try to take advantage of the situation.
Having an experienced professional on your side will give you the best chance of getting the outcome that you want.
4. People Who Filed in the Past
There are many ways that people who have filed for bankruptcy can help you if you're considering filing for bankruptcy yourself. Here are just a few:
They can provide support and advice.
Filing for bankruptcy is a difficult decision to make. It's one that shouldn't be made lightly.
If you're considering bankruptcy, it's important to talk to someone who has been through the process before. They can offer support and advice on what to expect and how to handle the challenges you'll face.
They'll help you understand the process and realize that you aren't alone.
The bankruptcy process can be confusing, and it's important to have a clear picture of what to expect at each stage. Talking to someone who has been through the process before can help you understand the ins and outs of bankruptcy, as well as what steps you need to take to make it through successfully.
They can teach you how to cope with challenges.
Bankruptcy is a difficult time for many people, and it's important to find ways to cope with the challenges that come with it. By talking to someone who has been through the process before, you can learn how they handled their own hardships and use these strategies in your life as well.
Are You Looking for Bankruptcy Resources to Help You File?
If you are considering filing for bankruptcy, it's a good idea to consult with a consumer bankruptcy attorney. A lawyer experienced in the field can help guide you through the process and provide valuable advice on whether or not bankruptcy is right for your situation.
To learn more, contact the Law Offices of Robert M. Geller at 813-254-5696 to schedule a free consultation.