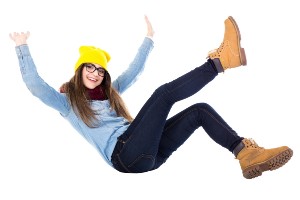 There are a lot of misconceptions out there about bankruptcy. Working with a debt defense attorney is one of the best ways to avoid problems with bankruptcy myths.
Here are ten of the most common bankruptcy myths:
1. Filing for Bankruptcy Means I'll Lose All of My Possessions
This is simply not true. In most cases, you will be able to keep your home and your car. You may have to give up some luxury items, but you won't be left penniless and without assets.
2. Bankruptcy Ruins My Credit Forever
While bankruptcy will stay on your credit report for seven to ten years, it is not the end of the world. You can still get credit during that time, and your credit will gradually improve as the bankruptcy gets older.
3. I Can't File for Bankruptcy If I'm Employed
This is another myth. You can file for bankruptcy regardless of your employment status. Your debt defense attorney will help you evaluate your options if you have a steady income.
4. Only Irresponsible People File for Bankruptcy
This could not be further from the truth. People from all walks of life can find themselves in financial difficulty. Sometimes it is due to factors beyond your control, such as medical bills or a job loss.
5. I'll  Never Get a Loan If I File for Bankruptcy
Again, this is not true. You may have to pay higher interest rates for a while, but you will still be able to get loans.
6. I Can't File for Bankruptcy If I'm Behind on My Taxes
This is yet another myth. You can actually use bankruptcy to discharge your tax debt depending on how old the debt is.
7. Filing for Bankruptcy Means I'm Admitting Defeat
This could not be further from the truth. Filing for bankruptcy is a difficult decision, but it is often the best way to get a fresh start. Speaking to a debt defense attorney can help you make the best decision based on your circumstances.
8. I'll Never Own a Home If I File for Bankruptcy
While it may take some time to rebuild your credit, eventually you can own a home again. Lenders consider your credit history, but once enough time passes, they'll have few concerns about your bankruptcy. Eventually, it will drop off your credit report and lenders won't even know.
9. I Can Wipe Out Every Debt with Bankruptcy
This is not true. Some debts cannot be discharged in bankruptcy, such as student loans, child support, and alimony.
10. Bankruptcy is Too Complicated and Working with a Bankruptcy or Debt Defense Attorney is Too Expensive
This myth can lead to a huge mistake. Creditors are not required to accept payment plans, so they may continue to harass you or even sue you even if you're trying to pay. Filing for bankruptcy will give you the fresh start you need. Working with an attorney improves your chances of a successful bankruptcy filing.
If you are considering filing for bankruptcy, it is important to talk to an experienced bankruptcy or debt defense attorney. He or she can help you understand the process and dispel any myths that you may have heard. To learn more, contact the Law Offices of Robert M. Geller at 813-254-5696 to schedule a free consultation.