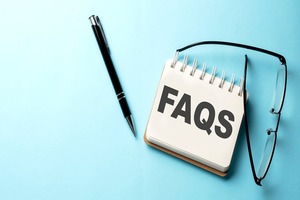 Do you know the answer to these bankruptcy FAQs?
Bankruptcy isn't right for everyone. Some people are better off exploring other debt management options. But there are plenty of people for whom bankruptcy truly is the best decision.
If you are considering filing for bankruptcy, you might be overwhelmed by the process and have many questions. Understanding what bankruptcy entails can help you make an informed decision about your financial situation.
The answers to the following basic bankruptcy questions can help you decide whether bankruptcy is right for you.
What is Bankruptcy?
Bankruptcy is a legal status that allows individuals who cannot repay their debts to have those debts discharged or restructured through federal courts. This process can provide relief from creditors and help debtors manage their finances to move forward.
When someone files for bankruptcy, they must complete paperwork that outlines their assets and liabilities, income, expenses, and other relevant information related to their financial situation.
What Types of Bankruptcy Are Available?
There are two main types of bankruptcy available in the United States: Chapter 7 and Chapter 13.
Chapter 7 is usually referred to as "liquidation" because it involves selling off non-exempt assets to pay creditors back as much as possible.
Chapter 13 is known as "reorganization" because it allows debtors to restructure their payments to pay back some or all of their debt over time. Depending on a person's circumstances, one type may be more appropriate than the other.
Do I Qualify for Bankruptcy?
The answer depends on whether you pass the means test which looks at your income levels relative to your state's median income level for households with similar sizes.
Additionally, certain types of debts cannot be discharged through bankruptcy proceedings. It's important to understand exactly which types of debt you have before deciding whether or not filing for bankruptcy is a viable option for your situation.
Are There Alternatives To Bankruptcy?
Yes.
If you do not qualify for bankruptcy protection or would prefer not to file, there are several alternatives available depending on the specifics of your situation such as credit counseling, debt settlement negotiations with creditors, budgeting solutions, and more.
It is best to consult with a qualified professional before making any decisions regarding alternatives or filing for bankruptcy. Each case has its unique set of circumstances. Take this into consideration when determining what route would most benefit you in the long run.
Ultimately, no one knows what will work best for you better than you. It's important that you weigh all options carefully before making any major financial decisions. Research your options thoroughly. This way, you'll make an informed decision when it comes time to take action and resolve your debt.
For more information, contact the Law Offices of Robert M. Geller at 813-254-5696 to schedule a free consultation with an experienced attorney.