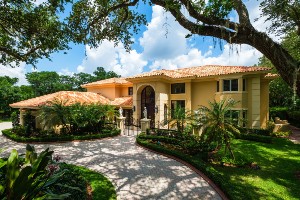 Securing a loan is one of the biggest challenges faced by someone after filing for bankruptcy. But this doesn't mean taking out a loan is impossible, even if it's a mortgage loan. Bankruptcy attorney help lets you move forward as quickly as possible after bankruptcy.
Of course, bankruptcy does affect your ability to get a mortgage, but it doesn't completely eliminate it.
What should you know when you're ready to apply for a mortgage after filing for bankruptcy?
Types of Bankruptcy
First, consider which type or chapter of bankruptcy you used. Most consumers file for either Chapter 7 or Chapter 13. Chapter 7 bankruptcy includes the liquidation of your assets. Chapter 13 is an adjustment of your debts.
In either case, filing for bankruptcy is going to affect your mortgage application, but exactly how a mortgage lender approaches your situation varies based on the chapter bankruptcy you used.
If you filed for Chapter 7, you can expect the bankruptcy to remain on your credit report for 10 years. Chapter 13 bankruptcies remain on your credit report for up to seven years, but that doesn't include the three- to five-year repayment period. The clock on bankruptcy dropping off of your credit report begins ticking once the court discharges or dismissed your debts and your bankruptcy case is closed.
In most cases, you'll want to wait until your bankruptcy has fallen off of your credit report. But not everyone can wait 7 to 10 years to borrow money to purchase a home. Although your chances of approval will be lower and your down payment requirements higher, most people wait at least 12 to 24 months after bankruptcy discharge to apply for a mortgage. But this also depends on the type of mortgage loan you're dealing with. The wait for a government-backed loan is less than a conventional mortgage loan.
There are exceptions to the standard waiting periods. For example, if you have any of the following extenuating circumstances, you might be able to apply for a mortgage in a shorter period:
Divorce
Illness or death of a primary earner
Job loss
Natural disaster
Why Else Might You Want to Wait?
In addition to increasing your chances of approval, you might want to wait to apply for a mortgage after bankruptcy because of the long-term financial benefits patience offers.
Better credit means you'll get a better interest rate on your mortgage. Just a single point higher and you could be looking at paying tens of thousands of dollars more for your home with a 30-year mortgage. Bankruptcy attorney help not only includes filing, it means getting help with credit improvement.
Instead of applying the moment you're eligible to apply for a mortgage, waiting means you'll improve your credit and hopefully, be able to save up for a larger down payment. Both strategies provide greater long-term benefits than rushing into a mortgage after bankruptcy.
What are Your Mortgage Options after Bankruptcy?
Your options for a mortgage loan after bankruptcy are the same as they are for someone who did not file for bankruptcy, but your chances of approval are not the same. Mortgage lending options include:
Conventional
Conventional mortgages are arguably the most difficult to get. You need a credit score of at least 620 and a five percent down payment (with some exceptions).
FHA
Approval for an FHA mortgage requires a credit score of 580 and a 3.5 to 10 percent down payment, depending on their score. Borrowers must also make all of their payments on time during the waiting period and not incur any additional debts between filing for bankruptcy and applying for their mortgage loan.
USDA
These loans are backed by the US Department of Agriculture and are available to borrowers purchasing a home in a rural area. There are income restrictions and loans must be for 30 years. Loans typically require a credit score of 640 with at least three years free of foreclosures, significant delinquencies, or bankruptcies. Some loans are approved without any down payment requirements.
VA
VA loans are available to veterans. They don't have a set credit score requirement, but some lenders require a score of at least 620. VA loans are available with a 0 percent down payment.
To learn more about VA mortgage loans and other government-backed loans, check out this information from Experian.
How Can Bankruptcy Attorney Help Improve Your Chances of Getting Approved for a Mortgage?
There's no quick-fix after bankruptcy to get you approved for a mortgage. However, there are several things you can do to boost your credit score and improve your chances of approval. These include:
Open a secured credit card account
Pay your bills on time
Don't close credit accounts
Monitor your credit reports and request the removal of any errors
Beware of credit repair scams
Keep in mind, every situation is different. This is why bankruptcy attorney help is so important. What works for one person might not work for you when it comes to getting mortgage application approval. The best thing you can do is review your financial situation with a financial expert.
If you'd like to discuss filing for bankruptcy or you need bankruptcy attorney help, contact the Law Office of Robert M. Geller at 813-254-5696 to schedule a free consultation.