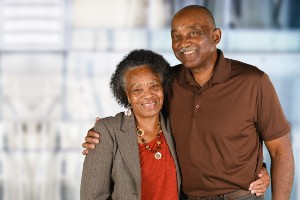 Many retirees decide to file for bankruptcy as a way to get a fresh start. But finding the right lawyer to help you through the process can be tricky. This is especially true when filing for bankruptcy after retirement.
Here are five tips for finding the best bankruptcy lawyer to help you file for bankruptcy after retirement:
1. Ask Family and Friends
When you get a referral from someone you know, you can be sure that the lawyer is reputable and has a good reputation. You can also be sure that the lawyer is knowledgeable in bankruptcy law and will be able to help you file for bankruptcy.
2. Look for Attorneys Who Specialize in Bankruptcy Cases
When it comes to filing for bankruptcy, you want to make sure that you have the best representation possible. This means working with a lawyer who specializes in this area of law.
The benefits of working with a bankruptcy niche lawyer include:
Bankruptcy Lawyers Know the Industry Inside and Out
Bankruptcy laws can be complex and ever-changing. A bankruptcy lawyer who specializes in this area will have a deep understanding of the law and how it applies to your specific situation. This knowledge can be invaluable in getting the best possible outcome for your case.
Most Bankruptcy Attorneys Have Handled Cases Similar to Yours
Working with a lawyer who has handled many bankruptcy cases in the past will give you the advantage of their experience. They will know what to expect and how to handle different situations that may come up during your case.
You'll Get Personalized Attention
Since bankruptcy lawyers typically work with a limited number of clients at a time, they can provide each of them with personal attention and care. This means that you will not only have a knowledgeable representative working on your case, but you will also have someone readily available to answer any questions or address any concerns that you may have.
Many people are familiar with the American Bar Association (ABA), but they may not realize that each state has its own bar association. These organizations can be extremely beneficial for individuals who are seeking a reputable bankruptcy lawyer in their area.
Checking with your local bar association can help you find an attorney who:
Has the necessary experience and qualifications to handle your case
Has a good reputation among other lawyers and judges
Can provide references from past clients
Is properly licensed and insured
Charges reasonable fees
The ABA can also provide you with information about state-specific requirements for bankruptcy lawyers.
For example, some states require that attorneys complete additional coursework in order to practice bankruptcy law. Checking with your local bar association can help ensure that you find a lawyer who is properly qualified to handle your case.
4. Meet with More Than One Attorney before Making Your Decision
There are many benefits to consulting with multiple attorneys before filing for bankruptcy. First, you can get different perspectives on your case and learn about all of your options. Second, you can compare the costs and services offered by each attorney. Finally, you can feel confident that you made the best decision for yourself and your family. By consulting with multiple attorneys, you can be sure that you are making the best decision for your future.
5. Choose Someone Who Makes You Comfortable and Confident
Even the best bankruptcy attorneys aren't right for everyone. Make sure you choose someone with a decent track record who also puts you at ease. You need to feel good about your choice. If you're older, you should also find someone who's familiar with the process of filing bankruptcy after retirement.
To learn more or to schedule a consultation with an experienced bankruptcy lawyer, contact the Law Offices of Robert M. Geller at 813-254-5696 to schedule a free consultation.