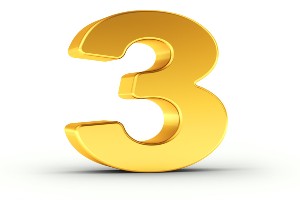 Learning how to manage your money is an ongoing process. Even the smartest money minds out there can always learn new tips and tricks when it comes to making the most of their financial situation.
Smart money lessons range from investing to saving to finding ways to deal with financial stress. For many, dealing with financial stress means bankruptcy. Bankruptcy is a tool that can help you get through a difficult phase and build a brighter financial future.
What are the three best bankruptcy tips of 2021?
1. Consider Timing
For many people, emerging from bankruptcy successfully is all about timing.
You might assume that the only time to file for bankruptcy is when you run out of money and you're facing a dire situation. This isn't always the case, though. For many, waiting until they are desperate means it's too late for bankruptcy to do all it can to help.
If you wait too long to file, the creditors and debt collectors might gain power they otherwise wouldn't have. In some cases, this means they'll have the authority to confiscate your property or continue collection efforts even after you file.
Filing too soon also has its downside. If you file early you'll give up your chance to negotiate better interest rates or get discounts on cash repayments.
It's also important to consider any temporary financial situation you might find yourself in. For example, if you were struggling to the point of filing for bankruptcy but you've picked up temporary work or experienced a short-term financial windfall, it's better to wait until your financial situation has returned to a more realistic long-term arrangement before filing.
The "best" time to file varies from situation to situation. The best thing you can do is speak to an experienced bankruptcy attorney about how to manage your money and make the most of what bankruptcy has to offer.
2. Don't Do Everything with Your Spouse
Laws regarding spouses and bankruptcy vary from state to state and might be different based on your specific situation. The important thing to realize is that there are things you might be able to do thanks to your marriage to protect property when you file for bankruptcy.
For example, if you and your spouse share a mortgage and you file separately for Chapter 7 bankruptcy, it could extend the protection offered by bankruptcy's automatic stay. You'll have more time to make decisions and get your situation in order.
Again, you'll want to speak to your bankruptcy attorney about your situation to determine how best to use the automatic stay and your marital situation when filing.
3. Use the Power Provided by Bankruptcy to Improve Your Situation
Of course, you'll want to use things like the automatic stay to improve your financial situation and daily life when you file for bankruptcy. But bankruptcy provides you even more power than the average person realizes.
For example, if a lender knows you're considering bankruptcy, they might be more willing to negotiate with you. If you've tried to negotiate a better rate or a plan for repaying a loan and your attempt was met with resistance, it might be time to give it another go.
Even if you haven't officially filed for bankruptcy, just acknowledging it's on your radar might be enough to change the mind of a creditor. If their alternative is missing out on any repayment because of a discharge of the debt you owe them, they might be willing to hear you out.
Is your 2022 goal to learn better how to manage your money in the New Year? Do you want to finally bring an end to the ongoing financial stress you're dealing with and take drastic action to clean up the situation? We can help.
To discuss your bankruptcy options or take the next step and file, contact us at the Law Office of Robert M. Geller at 813-254-5696 to discuss your financial situation.